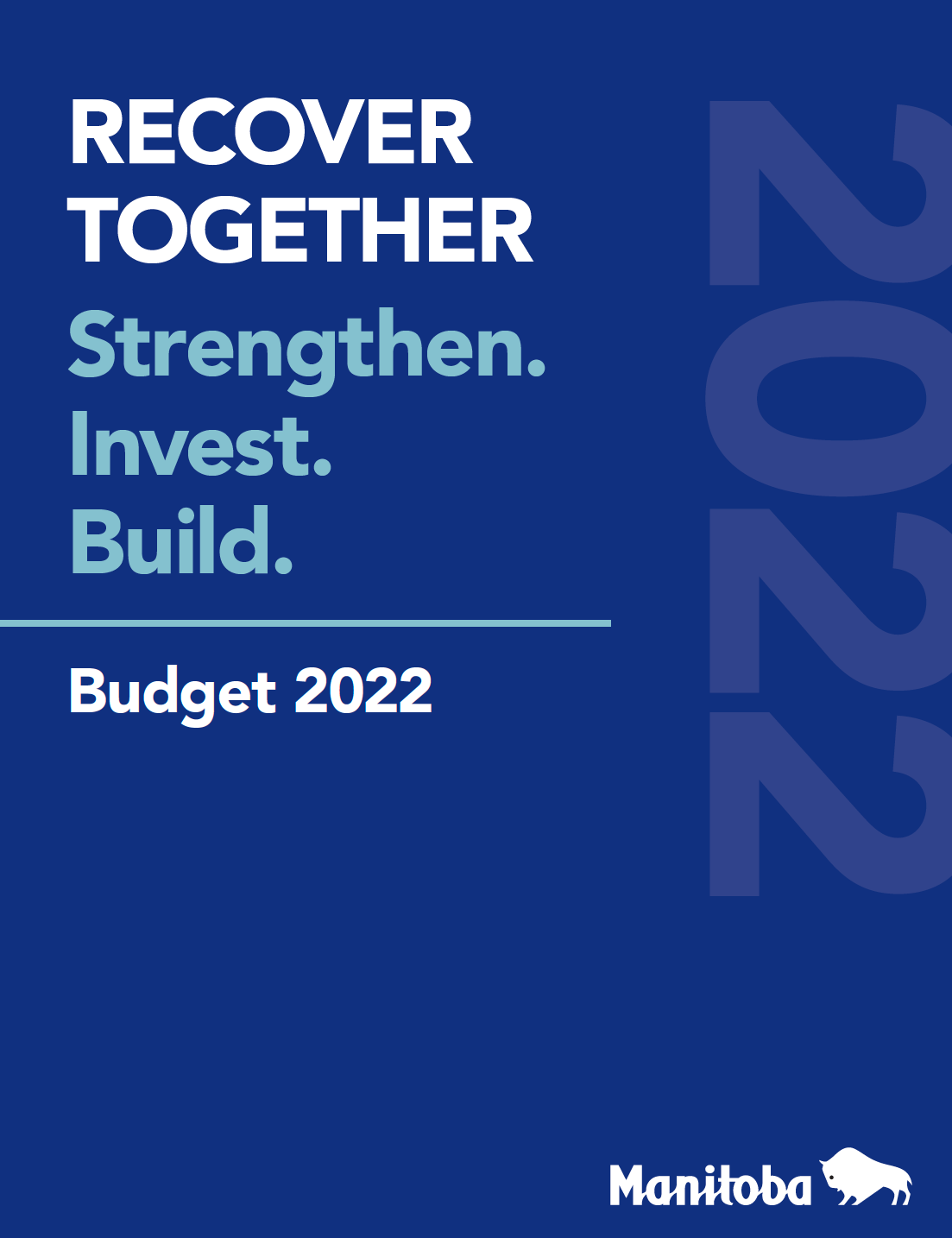 Manitoba 2022 Budget Highlights
On April 12, 2022, Manitoba's Minister of Finance delivered the province's 2022 budget. These are the highlights of it.
No Changes To Corporate or Personal Tax Rates
Budget 2022 did not introduce any changes to Manitoba's corporate or personal tax rates.
Health Care
Budget 2022 is committing millions of dollars to address various healthcare issues. The money is pledged as follows:
$110 million to reduce pandemic diagnostic and surgical backlogs.

$9 million increase capacity in Manitoba's intensive care units.

$100 million to triple the size of St. Boniface Hospital's emergency room.

$17 million for supporting mental health.

$20 million to implement the Seniors Strategy.

$32 million to implement initiatives from the Stevenson Review, strengthening long-term care.

$812 million in continued capital commitment for rural and northern health care.

$630 million for the ongoing COVID-19 response and other contingencies.

Over $11 million to increase nursing enrolment in Manitoba's post-secondary institutions.
Health and Post-Secondary Education Tax Levy
Budget 2022 reduces Manitoba's Health and Post-Secondary Education Tax Levy, a payroll tax, for certain employers. The budget increases the following:
The exemption threshold is from $1.75 million to $2 million.

The annual threshold for a reduced rate is from $3.5 million to $4 million.
This measure is effective as of January 1, 2023.
Education Property Tax Rebate
This year, the education tax rebate for residential and farm properties will rise from 25% to 37.5% and 50% in 2023. This means the average rebate will increase from $371 in 2021 to $581 in 2022 and then to $774 in 2023.
Commercial property owners will continue to receive a 10% rebate.
Residential Renters Tax Credit
Budget 2022 introduces a new Residential Renters Tax Credit that replaces the renter's component of the Education Property Tax Credit.
It will provide an annual credit of up to $525 to residential property renters based on the number of months they rent. It will not be income-tested and has expanded eligibility, and is available to renters on Rent Assist and those living in social housing.
New Venture Capital Funds
Budget 2022 confirms the government will release the $50 million it committed to last year to launch a new venture capital fund.
Small Business Venture Capital Tax Credit Permanent
The Small Business Venture Capital Tax Credit is now permanent and has been enhanced to support corporations and individuals participating in venture capital funds.
We can help!
Wondering how tax changes in this year's budget may impact personal finances or business affairs? Reach out to us – we're here to answer any questions you may have!